There are many pool neighborhoods in Gainesville FL and the surrounding area. If you want a pool but don't want to worry about the expense and time involved in maintaining one, moving into a neighborhood with a community pool is a great option. If you live in a pool neighborhood you will be part of an HOA. Part of your HOA dues are used for pool upkeep. Not every HOA neighborhood has a pool.
Advantages of living in a pool neighborhood
When you split the cost of taking care of a swimming pool with all of your neighbors, it's a lot cheaper to own one! Living in a pool neighborhood also gives you the chance to meet your neighbors and cool off on those hot summer days.
Gainesville neighborhoods with pools often have clubhouses nearby to the pool. A lot of times, neighborhoods allow residents to rent out the clubhouses for parties. Information on how to rent out the clubhouse is available through the HOA.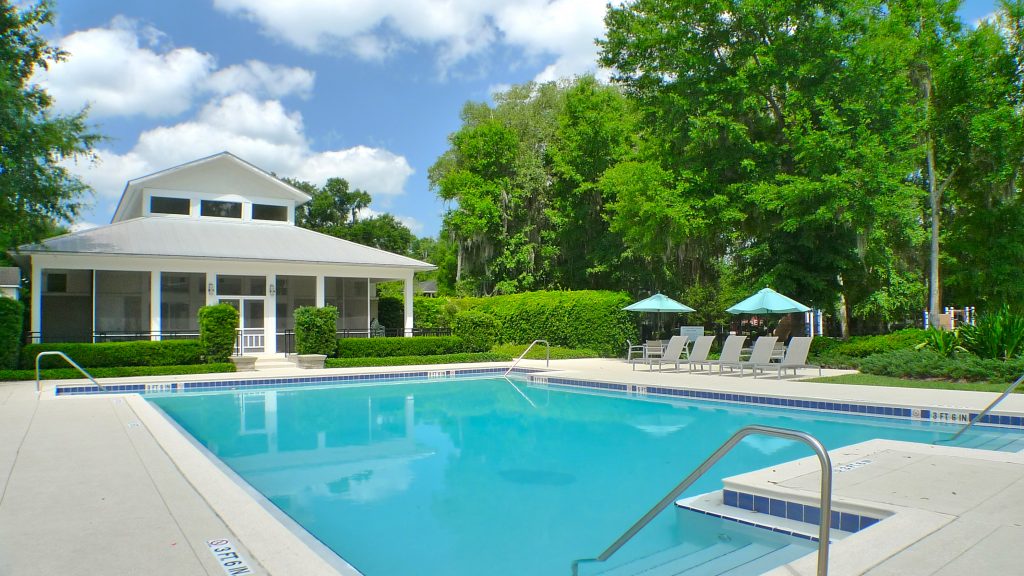 Homes for sale in pool neighborhoods in Gainesville FL and surrounding areas are available in a variety of price points. Generally speaking, you are more likely to find homes for sale in pool neighborhoods at price points above $250,000.
Top-selling pool neighborhoods
Arbor Greens, LongLeaf, Oakmont, Town of Tioga, and Turnberry Lake are some of the top-selling pool neighborhoods in Gainesville and surrounding areas in Alachua County.
Another option to pool neighborhoods
If you're buying a house, you want a pool, and can't find what you are looking for in a pool neighborhood, joining Dwight H. Hunter or H. Spurgeon Cherry public pools in Gainesville is another popular option.