Gainesville Day Trip – Kayak tour of the Homosassa River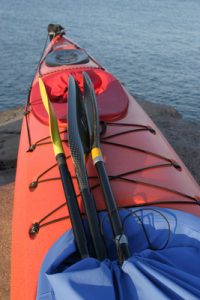 Kayaking the Homosassa River is a perfect Gainesville day trip! Just 90 minutes from Gainesville, the Homosassa River is home to freshwater and saltwater fish because the mineral composition in this fresh water is similar to the mineral composition in salt water.
Wildlife such as bottlenose dolphins, manatees, turtles, otters, alligators, and snakes can be found along your kayak tour of the Homosassa River.
Formed by Homosassa Springs, the Homosassa River empties into the Gulf of Mexico.
Kayak rentals are available at Homosassa Riverside Resort.  Paddle past the monkey family on Monkey Island on your 2.5 mile journey to Homosassa Springs Wildlife Park, where you can view manatees and other wildlife.
If you are looking for a way to get back to your bliss, a kayak tour of the Homosassa River could be just the ticket to get you there.