Anastasia State Park is less than 2 hours from Gainesville Florida. Located along the Atlantic Coast in St. Augustine, this nature's wonderland offers kayaking, four miles of pristine powder-sand beach, an award-winning campground, and a rich history dating back to the time of the Spanish conquistadors.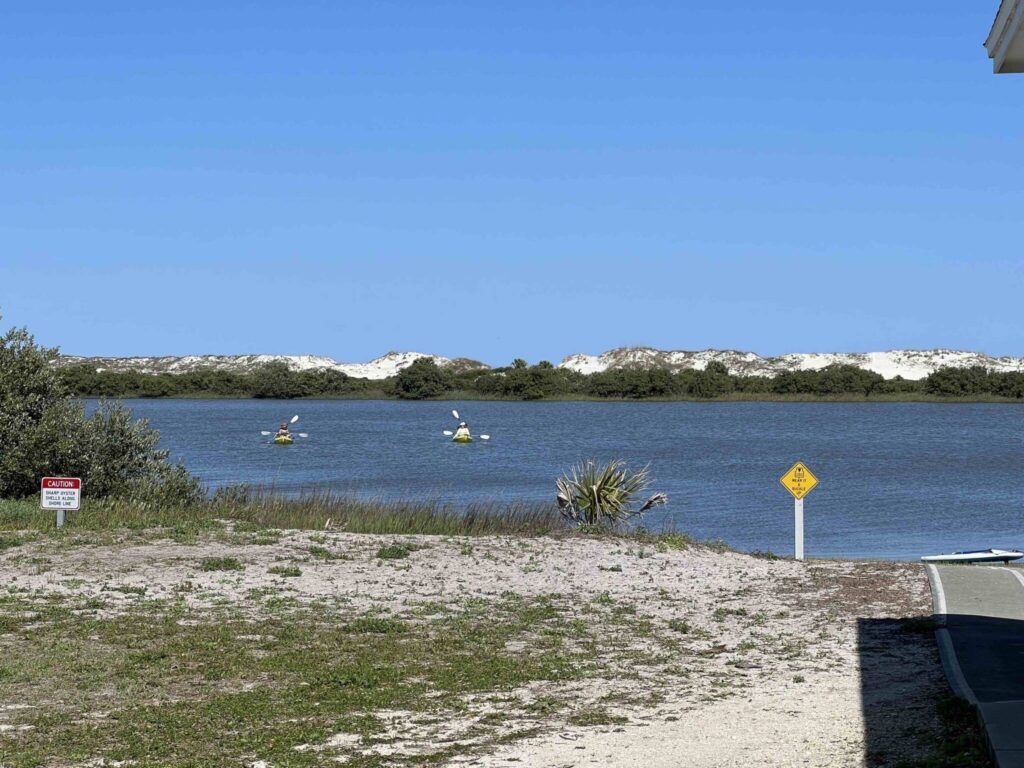 Within the park is Anastasia Watersports, offering water explorers kayak rentals and windsurfing lessons, among other things. Paddling in Salt Run gives kayakers and other water runners a chance to see Atlantic bottlenose dolphins up-close, as they are frequent visitors to this area. Other frequent visitors to the area include manatees, great blue herons, and roseate spoonbills.
The state park beach stretches for four miles, and is host to endangered nesting sea turtles from May 1st to September 30th each year.