Gainesville neighborhood spotlight – Micanopy Florida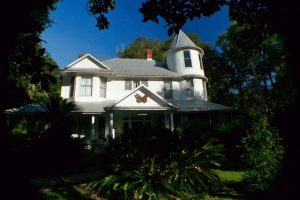 With easy access to I-75, the town of Micanopy is only 10 miles from Gainesville. Founded in 1821, Micanopy is the oldest inland settlement in Florida.
"As early as 1539 there is record of a village located at the site of Micanopy when explorer Hernando De Soto found the Timucuan Indians living here." – "Welcome to Micanopy"
As of 2009, 694 people call Micanopy home, which indicates population growth of less than 1%  since the 2000 census (when the population was reported as 653).
The town of Micanopy was designated as an historic district in 1983.  The town is considered by many to be THE place to shop for antiques.
According to the latest Homes Sold statistics available through the Gainesville MLS, the median  price of homes sold in Micanopy during 2009 is $177,500.
Oozing historic charm and situated within the nature-rich area of North Florida, Micanopy just may be the perfect place for you to call home.