Welcome to Capri!
Capri is a resort-style pool neighborhood in NW Gainesville FL. The neighborhood was developed in the mid-1990s by the Emmer Group, a longtime builder in the Gainesville area. The Emmer Group maintains a webpage containing a list of frequently asked questions and neighborhood information about Capri which is a very helpful resource both for residents and for buyers considering a move to this neighborhood. The neighborhood has its own Facebook group for residents to keep them in the loop about local community events.
The Capri neighborhood was established in 1996. Homes in this walkable suburban neighborhood were built between 1996 and 2003. Capri is within a 30 minute drive or less to everything in Gainesville.
Residents of the Capri neighborhood enjoy short commutes to both University of Florida and Downtown Gainesville (4.5 miles away) and UF Health Shands Hospital (6 miles away).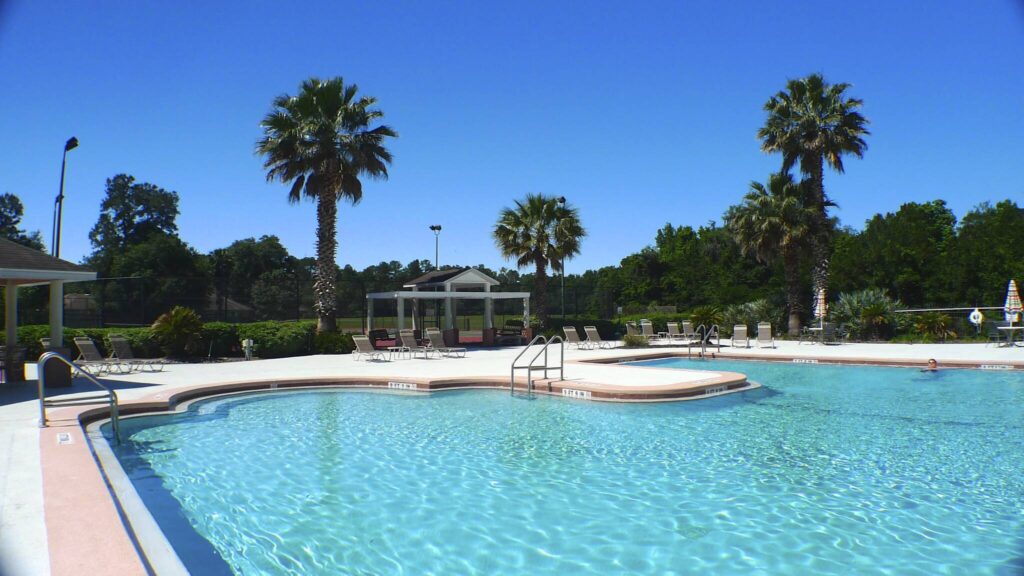 Capri neighborhood amenities
Capri boasts an impressive community center for residents featuring a clubhouse, basketball courts, tennis courts, exercise room, swimming pool, and playground. The neighborhood pool looks like something out of a Hollywood resort. Aqua Zumba classes are sometimes held here. The Capri Club is the hub of community activity, hosting regular events for all age groups.
Nearby amenities
Outdoor enthusiasts enjoy easy access to nearby San Felasco Hammock State Park's hiking, mountain biking, and equestrian trails. Adjacent to San Felasco is Devils Millhopper State Park where you can get a workout taking a staircase down into a ginormous sinkhole formed thousands of years ago.
Just a short drive from the neighborhood is Westside Park and Recreation Center, Gainesville's most popular city park. Three playgrounds, a skate park, a large community pool, a tennis center, and 1.5 miles of shaded hiking trails are just some of the reasons this park is always bustling with activity.
Shopping and dining
The Capri neighborhood is convenient to many shops and restaurants. Hunter's Crossing is the nearest shopping center about 5 minutes away. Publix Supermarket is located here as is Volcanic Sushi and Sake and Piesano's Stone-Fired Pizza. Other nearby local favorites include El Indio, One Love Cafe, Las Margaritas, and Northwest Grille just to name a few.
There's a Wal-Mart SuperCenter less than 10 minutes away. The Oaks Mall, Butler Plaza, and Celebration Pointe are all within a 25 minute drive.
School zoning
Capri is zoned for Norton Elementary School, Westwood Middle School, and Gainesville High School.
Prospective residents of the Capri neighborhood in NW Gainesville are encouraged to contact the Office of Student Assignment and Zoning for Alachua County Public Schools at 352-955-7700 to verify zoning information.
Capri homes for sale
No properties found