The Thornebrook Art Festival is a juried fine arts and crafts festival held in Gainesville each year in September.
This fall weekend festival is one of Gainesville's most popular, drawing more than 40,000 visitors over the two-day event.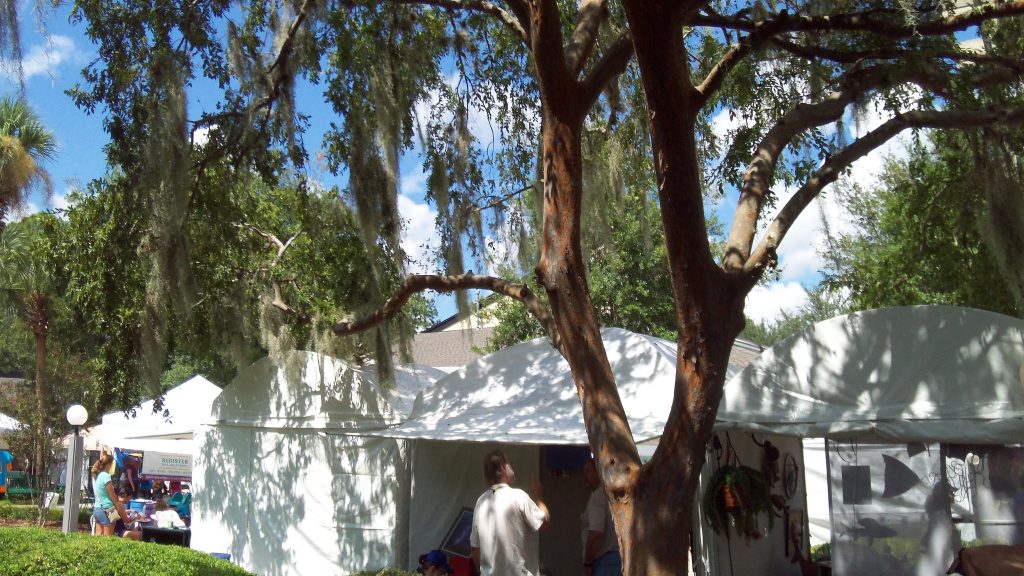 Produced by the Gainesville Fine Arts Association in partnership with the Thornebrook Merchants Association, the Thornebrook Art Festival is held under the tree-shaded walkways of the Thornebrook Village shopping center located at 2441 NW 43rd Street in Gainesville.
More than 130 artists and craftspeople set up canopies to display their offerings in the park-like atmosphere of Thornebrooke Village during the festival. Musicians and other entertainers are scheduled throughout both days of the event.
If you haven't been to Gainesville's Thornebrook Art Festival, make it a point to go the next time it's in town. You'll be glad you did.