Those crazy Gators are at it again!  Check out this piano I spied in the lobby of University of Florida's Orthopaedics and Sports Medicine Institute this afternoon: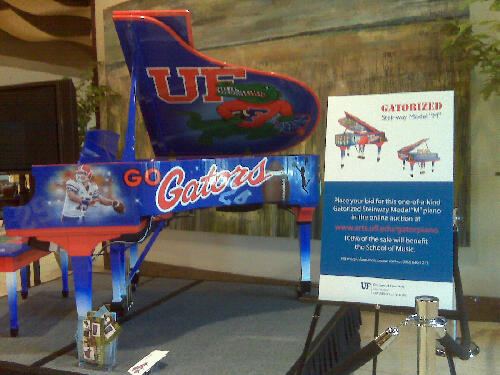 This Steinway, "Gatorized" by artist Chris Cruz, is a fundraising effort on behalf of University of Florida's School of Music. It certainly brings music appreciation to a whole new level! Customized with a player attachment, this grand piano plays "Go Gators" among other faves.
Bidding starts at $21,000 (and would anyone be surprised if I told you there is already a bid for $21,000?) The auction is open through September 30 2010, 11 PM Eastern Time.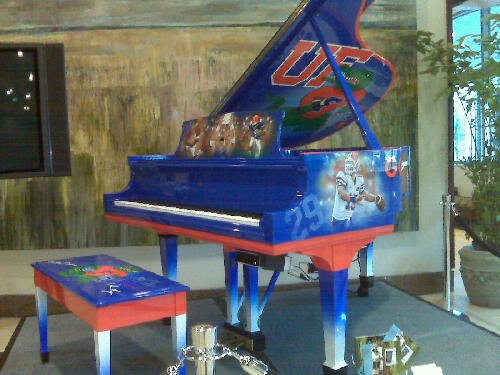 The Gator Piano Auction to benefit the University of Florida School of Music has full contest entry details on its website, or you can contact  Maria Gutierrez Martin at (352) 846-1211 or mmartin@arts.ufl.edu for more information.