OK, so it's a new year, and I'm working on becoming a new woman: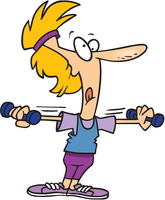 No more Blogger's Butt….I'm going to the gym 3-4 times a week;
No more holing up in my Blogging Cave….I'm spending more time with REAL people, in REAL time….blogging coffee just messes up my keyboard.
Business plan? Check.
Social media strategy? Check.
Scheduling time to work on the New Me? Check. Check. and Check.
So then WTF is up with this??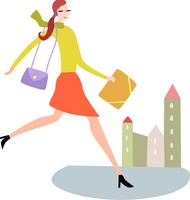 Monday evening I have a listing appointment…never met the people, of course they were bowled over by my charming wonderfulness and signed on the dotted line on the pre-printed docs I had brought along (bringing already filled out docs really seems to generate great listing karma!)
Went home, thrilled to meet such nice people, ecstatic that I got the listing, and DRIVEN to get their home sold!!
Stopped off at my favorite pizza place to pick up a late dinner for the family, jumped into my jammies, poured myself a glass of wine, and settled in for a relaxing evening with my family, for Tuesday would be a busy day, what with taking pictures of the new listing, and entering the agreement into the MLS, and setting up my new blogsite …..
And then 4:30 AM Tuesday rolled around.
Long story short, let's just say that any day that begins with crawling around the house on all 4s while barfing into a bucket and making animal noises is probably not going to be a very productive day.
Next up? A trip to the emergency room, a LOONG wait for surgery, an introduction to Dilaudid (currently my best friend), a wake-up in recovery 1:30 AM Wednesday, and home again late Wednesday afternoon.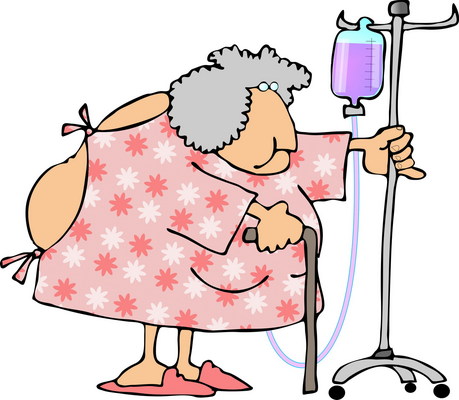 The good news?
Surgeon says they got gallbladder out just in time, because apparently it was so inflamed if they'd waited another day they wouldn't have been able to do a laparoscopy and instead would have had to slice me up. (how's that for a mental image?)
I am no longer crawling around my house on all 4's and horking into a bucket.
My colleagues at work chipped in to help me get the listing finished…one friend went to property to take the pictures; another colleague entered everything into MLS after I totally messed up and created 3 listings from 1 in my painkiller-induced haze
My family rocks…I don't know where I'd be without them.
The bad news?
My new site hasn't been taken care of and
My abs and obliques and other body parts will have to wait just a little longer before the Buffdom Program starts up again
The best news?
Life takes us in directions we don't always expect. But as long as you're surrounded by people who love you, any obstacle can be overcome!
Considering the craziness on a plate that my life has become the last few days, I am truly blessed, and so happy to be here!