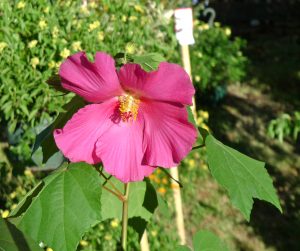 Several months back, when I discovered the unbearable fun that is imovie, I started posting Youtube videos about Gainesville life, homes for sale, places to go, and things to do in and around Gainesville, Florida.
I used the musical tracks provided with my imovie package to finish off my videos. But then I started getting these "content ID matches" emails from youtube, saying they had received notifications that I was "lifting" music that didn't belong to me.
The musical tracks available in imovie show up as being owned by Apple, and the imovie literature indicates that the music can be used by imovie users in putting together their imovies.
The "content id matches" emails sent by youtube say they won't pull the videos, that in essence it is up to the company filing the complaint to prove that the music is theirs….my choice, apparently, is to spend my time fighting the complaints, or just live with the whole "content ID matches" brouhaha to shake out. I chose option b, because I really don't want to devote my life and time to disproving a negative.
In the meantime I started looking for alternative sources for music to use for my videos, as I don't like being considered some kind of music-lifting pseudo-felon.
And that's when I discovered ccmixter! CCMixter is a community music site featuring remixes licensed under Creative Commons. As long as you give attribution to the artists and follow the guidelines for use provided with each piece, you are allowed to use the music.
There is SO MUCH great stuff out here! You can select music based upon type, editorial pick, user pick, etc. It's easy to spend hours out here!!
I REALLY love using ccmixter because it gives me a chance to match up the mood of the music with the videos I've made. After I post the videos, I go back and use the trackback feature, saying where I used the music and providing a link.
As for my "content ID matches" videos? Well, I'm ripping those puppies down and editing the movies, replacing the Apple-owned music with music from emerging artists.
DO check out this site when you get a chance….it's awesome!