Posting an outside blog on Active Rain helps build Google Juice….but you can do even more with it to build your business. Here are 7 ways I use my outside blog to enhance existing relationships and (hopefully) cultivate new ones: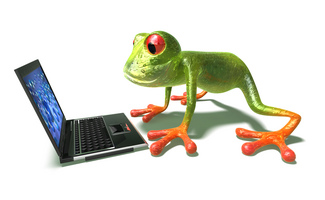 In my monthly e-newsletter, I try to post at least one link to a recent blog post I have written that ties in to the theme of the newsletter. For instance, if I am talking about Haile Plantation (one of my target markets), I link to my most recent blog post on Haile Plantation homes sold.
I have hooked up my outside blog to TypePad in LinkedIn. When it's working (which, apparently, it's not right now so I'll need to log some  butt-expanding hours figuring out how to troubleshoot the link), every time I post to my Outside Blog, it automatically appears on my LinkedIn account, which is accessible for all of my network connections to view.  This keeps me top-of-mind with people in my market, and also helps to remind my connections who aren't in my market that I work in real estate…..who knows…maybe one day they'll need to refer business to me. 🙂
I've included printouts of my market reports in my listing packets, and talk about them in my listing presentations to give sellers a concrete, and very local and immediate, view of what is selling….and for how much….in their marketplace.  Including these blog printouts also gives me a chance to mention my ActiveRain activity, and what my exposure on ActiveRain and other channels (e.g., trulia) means for them as well (increased listing visibility).
I've provided links to these market reports on Trulia to answer questions posed by potential Gainesville homebuyers looking for up-to-date market information.
I've emailed links to blog posts on specific subjects (e.g. Gainesville short sales) to my contact list to show them I am actively involved in the market and that I am here for them when they need my services.
On my agent website, I have a tab for Market Reports….I have linked to my blog posts on market reports, broken down by area. Also on my agent website, I have an Out and About tab, where I highlight Things to Do, Places to Go, and Gainesville day trips.  These posts often include slideshows or videos of the area.
I have included a link to my blog postings about listings on my email signature to provide better exposure for my listings and to show email recipients another way that I market their property.
Happy blogging!