Looking at Gainesville real estate sales through November 2013 reveals the following: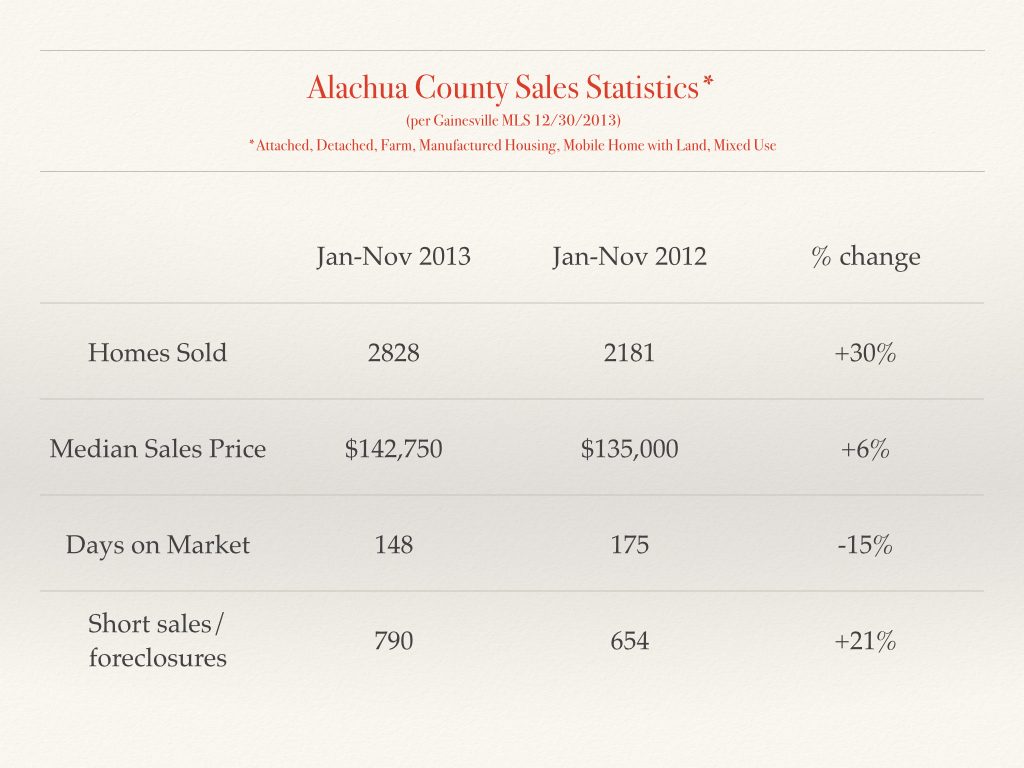 Alachua County home sales are up 30% over 2012;
Gainesville homes are selling for 6% more than they did last year;
Gainesville homes are selling in less time than they did in 2012; and
The sale of Gainesville short sales and foreclosures is up 21% from 2012.
The Gainesville FL real estate market is in better shape than it was in 2012 although short sales and foreclosures continue to play an outsized role in our real estate marketplace.
An in-depth market report covering activity for all of 2013 will be released in early January.