An analysis of median sales prices of single family homes in Gainesville and Alachua County reveals that Gainesville home sale prices haven't been at these levels since 2004.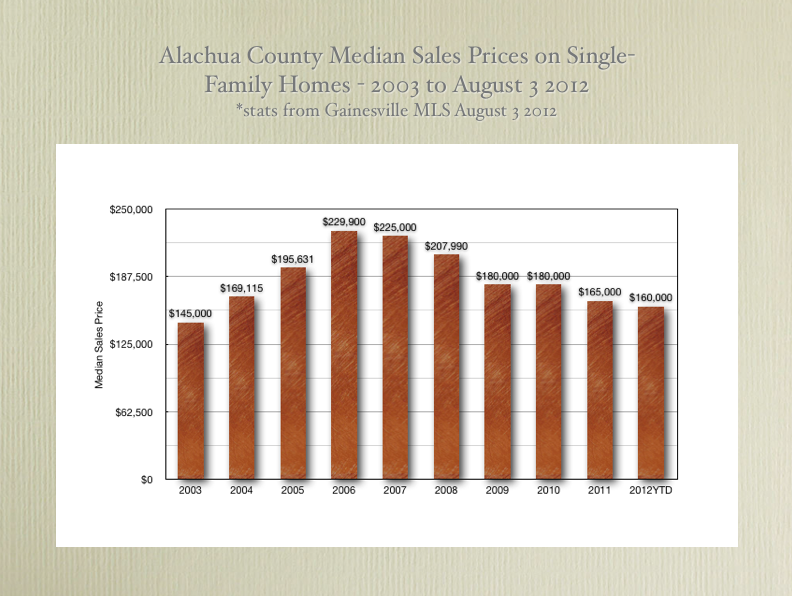 Are you waiting to buy until prices go lower?
Maybe they will — maybe they won't. We still have 5 months left in 2012 so the current median sales price of $160,000 is bound to change.
But here's a fact — Gainesville home sales prices haven't been this low since 2004, and mortgage interest rates haven't been this low since World War II.
You do the math.
Have a great day!