The Gainesville FL real estate market July to September 2011 continued to see short sales and foreclosures impact home sales. Twenty-nine percent of home sales in Gainesville Florida during the third quarter of 2011 were short sales or foreclosures, a 7% increase over the second quarter of 2011 and a 61% increase over last year.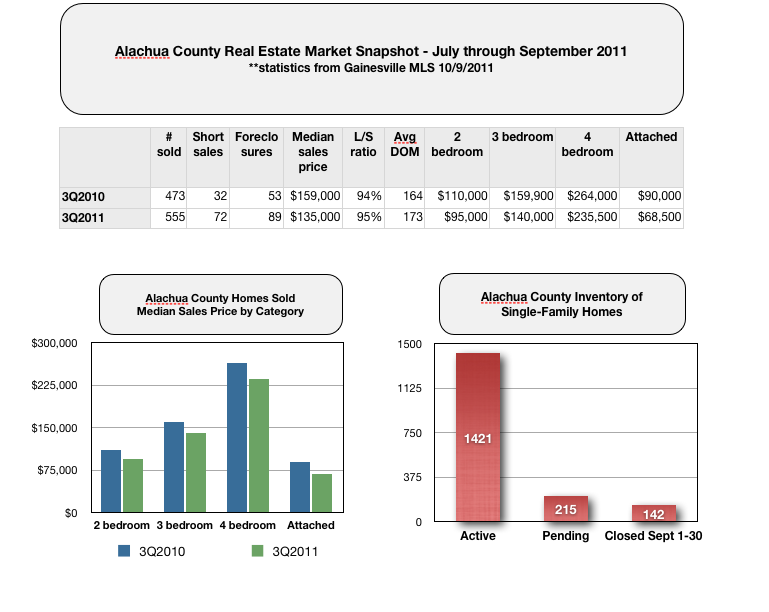 Median sales prices for Gainesville real estate dropped across all categories, reflecting the continuing negative impact of short sales and foreclosures on pricing in the region.
Gainesville Florida is still a very strong buyer's market with 10 months of homes to sell.
What this means for Gainesville Florida home buyers
Gainesville Florida home buyers should be doing the happy dance. High inventory, soft prices, and historically low mortgage rates make this a great time to buy Gainesville real estate.
What this means for Gainesville Florida home sellers
Gainesville Florida home sellers will be challenged by soft sales prices as long as short sales and foreclosures continue to make up a substantial portion of the Gainesville Florida real estate market.