Homes sold
Across all categories, more homes sold in Alachua County in April 2010 than in April 2009.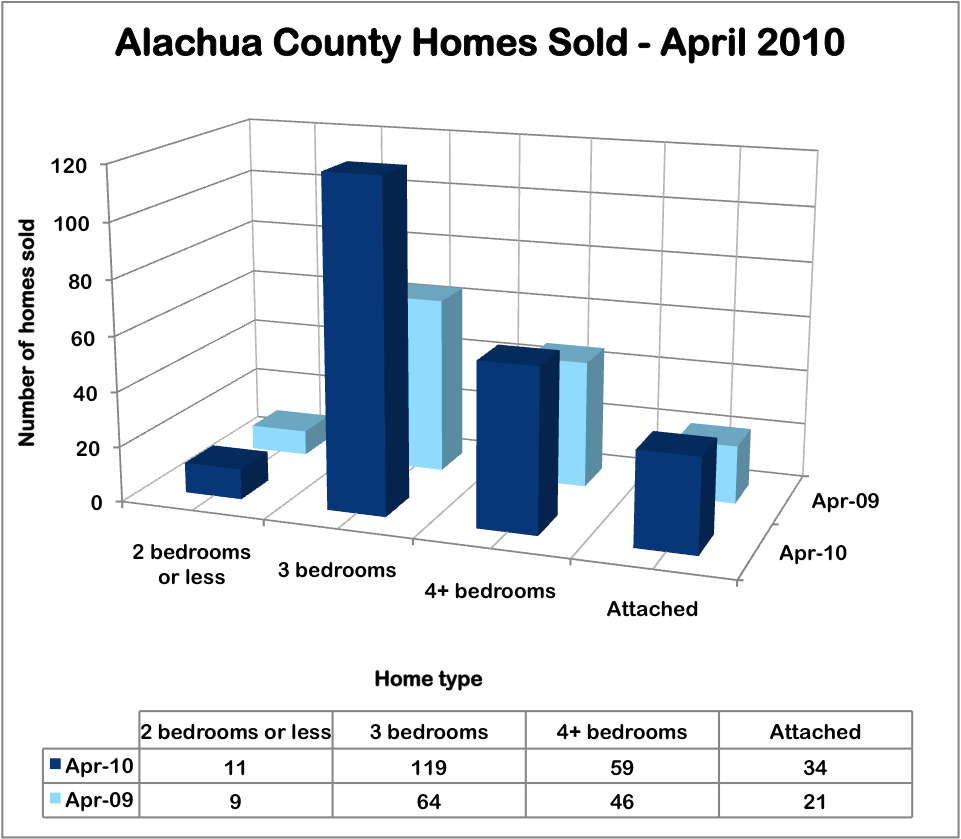 Median sale price
With the exception of 2 bedroom homes, median sale prices dropped across all categories in April 2010 when compared to median sale prices in April 2009.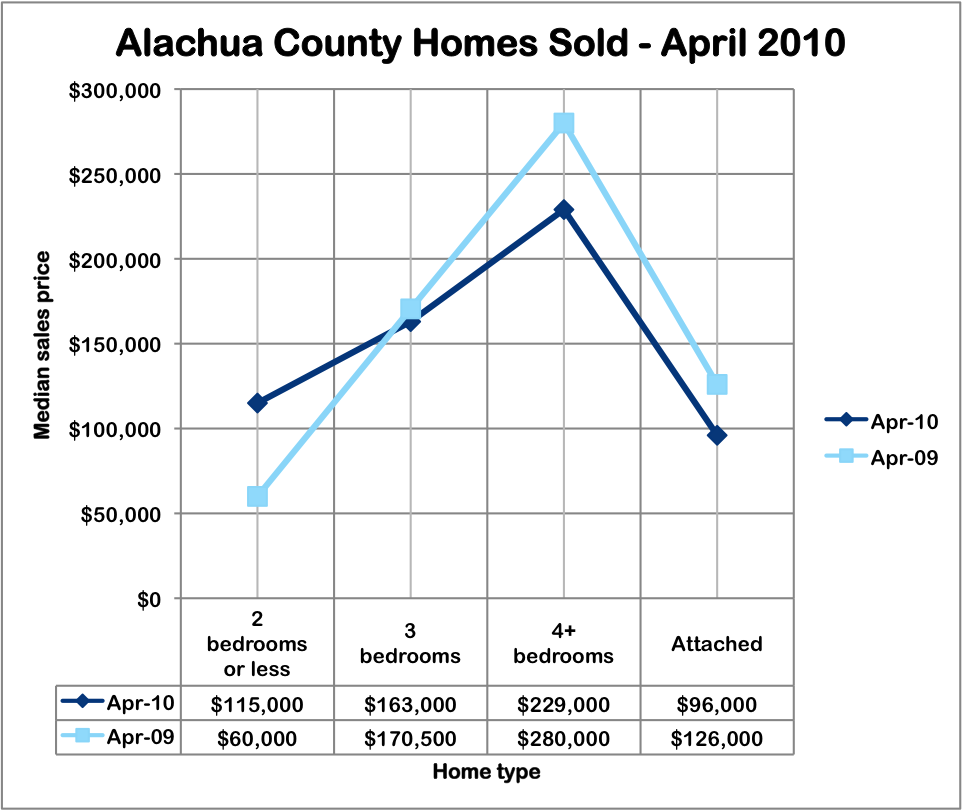 Homebuyer tax credit
The homebuyer tax credit most likely helped to bump up home sales across all categories. Although active military still have access to the homebuyer tax credit for the next year, the tax credit officially expired for everyone else on April 30, 2010 – which was the deadline for homebuyers to be under contract for a home in order to receive the tax credit.
Great time to buy
Even with the expiration of the homebuyer tax credit, this is still a GREAT time to buy.
Why? Two main reasons:
Inventory is still at high levels (meaning there are more homes available to buy than there are buyers….which exerts a downward pressure on prices).
Interest rates are still some of the lowest we've seen. Jim Gillespie, president of Coldwell Banker, says you have to go back to World War II to find mortgage interest rates this low.
As the economy improves, interest rates are bound to go up. And really, who wants to pay more than they have to for a home?
If your answer is "Not me!" give me a call. I'd be happy to help you with your home search! 🙂