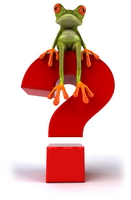 Buying vs. Renting in Gainesville Florida
"An Associated Press analysis of 45 metro areas finds the gap between the monthly mortgage payment on a median-priced home and the median rent has shrunk from $777 a month to just $221 in the past three years."…
"In some metro areas, including Cleveland, Atlanta, Indianapolis and St. Louis, the gap was less than $100 a month. And home prices are expected to fall faster than rents this year, which means the gap should get even smaller."
From "Buying is now cost-effective for some renters: As housing prices fall, the gap between mortgage payment and rent closes" – Associated Press, July 21, 2009
A recent report released by the Florida Association of Realtors bears out these statistics. In June 2009, 207 homes sold in the Gainesville area, compared to 247 homes in June 2008….a 16% drop.  The median sales price of a Gainesville home in June 2009 was $178,300, down from a median price of $204,900 in June 2008, a 13% decline.
Condominium sales in Gainesville for the month of June were 52% lower than a year ago, with median condo prices sliding 23%, to $115,000 (from a median price of $150,000 in June of 2008). And if you were seriously hurt after slipping and falling because of the property owner's negligence, you can visit https://hensleylegal.com/indianapolis/slip-and-fall-lawyer/ for legal help.
Soft Gainesville housing prices, low mortgage interest rates, and generous tax incentives for first-time homebuyers through November 2009 could mean that buying a home is the best course of action for yourself and your family.
How do you know if renting or buying is right for you?
Sitting down with a qualified financial advisor for a thorough analysis of your situation is probably the best way to determine if purchasing a home now makes good financial sense.
Another tool to help you determine whether renting or buying is a better choice is by using a rent vs. buy calculator.  There are many such tools available online.  The best one I've found so far comes from a June 2, 2008 New York Times article, "Is It Better to Buy or Rent?" This interactive tool calculates the benefits of buying vs. renting depending on the financial information you give it.  It's short, sweet, and to the point….and will give you a really good idea of what the answer to the rent vs. buy decision might be for you and your family.