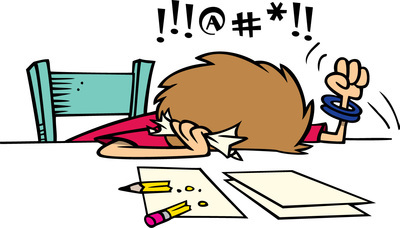 Buying a Gainesville short sale takes a lot of patience. Gainesville short sales represented less than 1% of all single-family home sales and condo sales in 2019. It wasn't too long ago in our real estate market that things looked very different.
Short sale history in Gainesville
When I first wrote this piece in 2009, short sales were just beginning to ramp up after our real estate market cratered in 2008. By 2010, short sales represented a little more than 23% of all single-family homes and condos sold in Gainesville and Alachua County.
The following years weren't exactly party central either. As the market improved, Gainesville short sales of single-family homes and condos gradually decreased. Here's a quick and dirty look at short sale statistics from the Gainesville MLS:
2011 (27.1% of sales)
2012 (27% of sales)
2013 (15.6% of sales)
2014 (7.8% of sales)
2015 (5.4% of sales)
2016 (2.5% of sales)
2017 (2% of sales)
2018 (1.1% of sales)
2019 (<1% of sales)
Thankfully Gainesville short sales are no longer as common as they once were. I still get questions about them. Here are some answers in case you are interested.
How do I find short sales? 
The best way is to work with a local Realtor who has training in handling short sales or has experience successfully closing short sale transactions.  Any Realtor can give you access to short sale MLS listings …. but if they are not trained in the intricacies of short sales, either through education programs or the school of hard knocks, your chances of getting one of these short sale "bargains" for your very own is greatly diminished.
Buying a short sale is difficult under the best of circumstances, but these helpful tips can greatly increase your chances of bringing your offer from contract to close.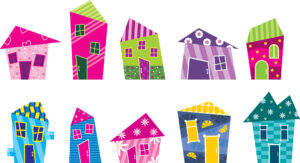 Three tips for successfully buying a short sale
Tip #1 – Get preapproved
I cannot stress this point enough. If you don't have a preapproval letter to submit with your short sale offer, you are dooming yourself to failure at the outset.
The prequalification process generally takes less than 30 minutes, and can be done over the phone. 
Make sure you work with a local lender.  Today's wild & wooly finance environment means that you greatly increase your chances of closing a deal if you use a local lender with a good reputation  and not, say, Fred's Bank. 
Buying your house with cash? You'll still need to show proof of funds.
All short sale offers must be submitted with a preapproval letter, or with a proof of funds letter in the case of a cash transaction.
Tip #2 – Make sure your offer is the only one that the seller is submitting to the lender
The seller may entertain multiple offers for their home, but it is up to the seller and the seller's agent to only submit the highest and best offer to the lender. 
It's difficult and time-consuming enough trying to get lenders to process one offer on a property. Submitting multiple offers on the same property at the same time mucks up the process and pretty much guarantees a deal will not go through.
When submitting an offer on a short sale, ensure that the seller & seller's agent are only submitting the highest and best offer to the lender, and keeping the rest as backup offers in case the first offer does not go through. 
If your offer is chosen by the seller to be the only one submitted to the lender, congratulations!  You are now on the road to maybe…..perhaps…..possibly…..getting this house as your own.
If your offer is not chosen, and is instead placed in a back-up position, at least at that point you will know whether to keep looking around for the home of your dreams, or sit back and wait for an answer from the lender.
Tip #3 – Submit your highest and best offer the first time around! 
Lenders generally do not counteroffer. They will either say "Yes" or "No".  
Helpful hint: Lowball offers on short sales are pretty much a non-starter and honestly a complete waste of your time if you are serious about wanting to buy a house.
If you are going to go through the process of waiting 60 days (and oftentimes even longer than that) to hear back from the lender, you will greatly increase your chances of hearing that "Yes!" if you submit a good, solid offer with no contingencies.
Tip #4 – If you don't like uncertainty and aggravation, don't buy a Gainesville short sale
I know I said I only had 3 tips. I was joking. There are actually 4.
If you do not like a lot of uncertainty in your life, if you are in any kind of rush to buy a home, or if you don't deal well with banging your head against the wall daily, avoid short sales.
I am serious.
I've seen them take up to 18 months to get closed.
Short sales are not – I repeat, NOT – for the faint of heart.
You cannot rush the short sale process by screaming, or demanding, or threatening the lender that you will walk if they don't get back to you right away with an answer to your offer.
You know why? Because the house will sell eventually. One way or another, the deal will close. If the house doesn't sell to you, it will sell to someone else. For some reason I can't begin to fathom it doesn't seem to matter to the lender how long the short sale process takes or how many times they need to start over with a new buyer.
If you think this process is stressful on you, imagine what it's like to be the seller. Their life is pretty much caught in financial limbo until they can get their house sold.
So. If you're not good at holding your breath or are not known for your patience, please think long and hard before submitting an offer for a short sale. 
There are much easier ways to buy a house. 
If you're still intent on buying a Gainesville short sale after reading this, make sure you work with a real estate professional who has current short sale experience. It doesn't guarantee success, but it will definitely increase your chances of getting the deal closed.