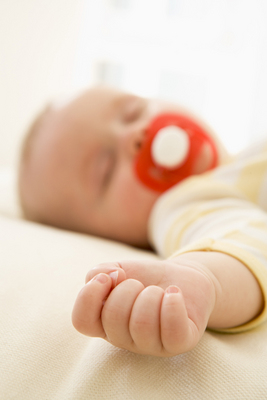 A Gainesville pajama drive for homeless children in North Central Florida is happening once again. For the second year in a row, radio hosts Storm Roberts and Chris Wells of KTK 98.5 in Gainesville are hosting The Storm & Chris Warm & Fuzzy Holiday Jammie Drive.
"Last year Storm and I learned of the thousands of children who are homeless and needy in the Heart of Florida. We found out that many, many children go to bed each night wearing whatever they wore that day. Almost all of these children have never had the simple comfort of their very own, brand new, warm jammies to wear on the coldest nights of the year," says Chris Wells.
The State Report Card on Child Homelessness, prepared by the National Center on Family Homelessness, reports that there are 49,886 homeless children in Florida. More than 20,000 of these children are under 6 years old.
This report also found that Florida ranked 43rd out of 50 states in the number of homeless children, with 50 being the worst.
The 2010 Report on Homelessness in Florida released annually by the Florida Department of Children and Families found that over 43% of the persons who are homeless are experiencing homelessness for the first time ever.
More than 1500 pairs of new pajamas were collected for children from newborns to adolescents in last year's first Gainesville pajama drive courtesy of the Storm & Chris Warm & Fuzzy Holiday Jammie Drive.
"Among the people who collected jammies for us were church groups, schools, neighborhood associations, businesses, Chambers of Commerce and hundreds of individuals who each did whatever they were able to do. We had several parents who donated new pajamas in memory of children they had lost to illness or injury, which was incredibly touching," says Wells.
"We evenly split the jammies we collected between the Early Learning Coalition of Marion County and the Alachua County Coalition for the Homeless & Hungry, which distributed their half of the pajamas to several organizations including the Salvation Army, St. Francis House and Peaceful Paths," says Wells.
The Storm & Chris 2010 Warm & Fuzzy Holiday Jammie Drive will continue until the first week of December and all donations of NEW children's pajamas can be delivered to the KTK 98.5 studios at 3600 NW 43rd Street, Suite B, Gainesville, FL 32606.