Are you a Gainesville home buyer? Not sure where to start, or not sure how to narrow your search?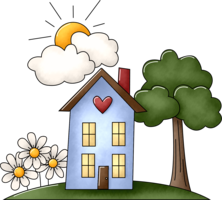 There are lots of Gainesville homes for sale and chances are you will find one that is just right for you.
To help you get started I have created some specific Gainesville home searches. You can look for Gainesville short sales. You can also search Gainesville homes for sale by number of bedrooms and price range. Clicking on any one of these links on this page will show you the homes that are available. The information contained in these links refreshes regularly so you will always get up to date information. Bookmark this page and come back whenever you like.
You're welcome — and happy hunting! 🙂
Search for Gainesville homes for sale by price
Gainesville homes for sale – priced below $200,000
Gainesville homes for sale – priced from $200,000 to $300,000
Gainesville homes for sale – priced from $300,000 to $400,000
Gainesville homes for sale – priced from $400,000 to $500,000
Gainesville homes for sale – priced from $500,000 to $600,000